Ingredients
1 can of Jouda tomato concentrate
Water
Salt
Pepper
1 pinch of sugar
Oregano
Basil
Herbs of Provence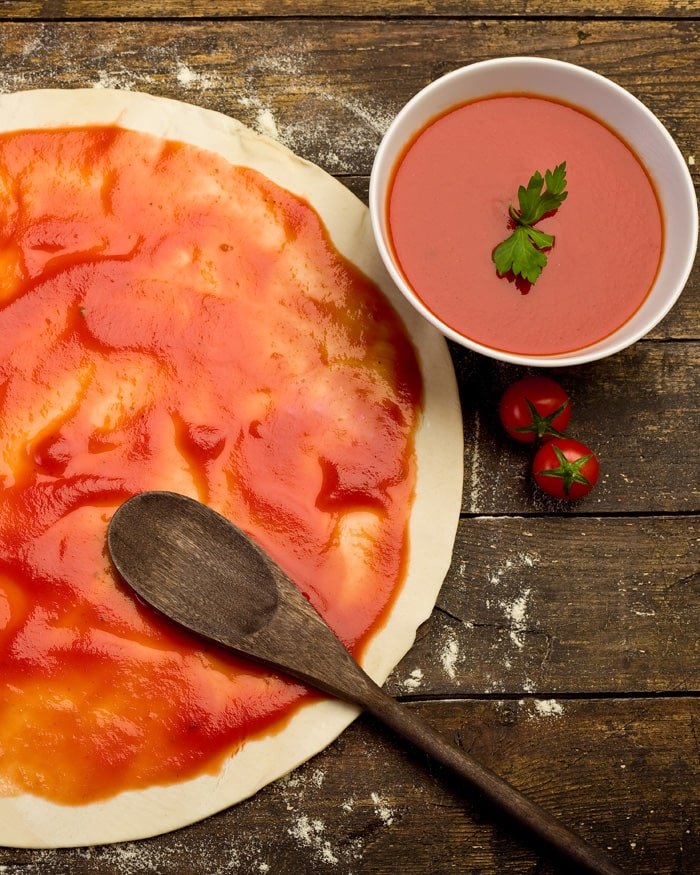 Preparation
Step 1
Take a bowl according to the desired amount of sauce, pour the Jouda tomato concentrate, put in between 1.5 and 2 times its volume of water (for example: 1 small can of concentrate and 2 small canss of water), then add salt, pepper and herbs and a pinch of sugar to correct the acidity.
Step 2
When tasting the sauce, it should not be sweet, acid or bitter.
Step 3
When ready, spread the sauce over the pizza dough before filling it.