Ingredients
500 g spaghetti
200 g Jouda tomato concentrate
500 ml tomato puree
6 bay leaves
4 green peppers
5 cl olive oil
4 cloves finely chopped garlic
2 Tbsp ground coriander
Jouda Harissa (according to taste)
2 Tbsp paprika
Salt / pepper
500 g ground beef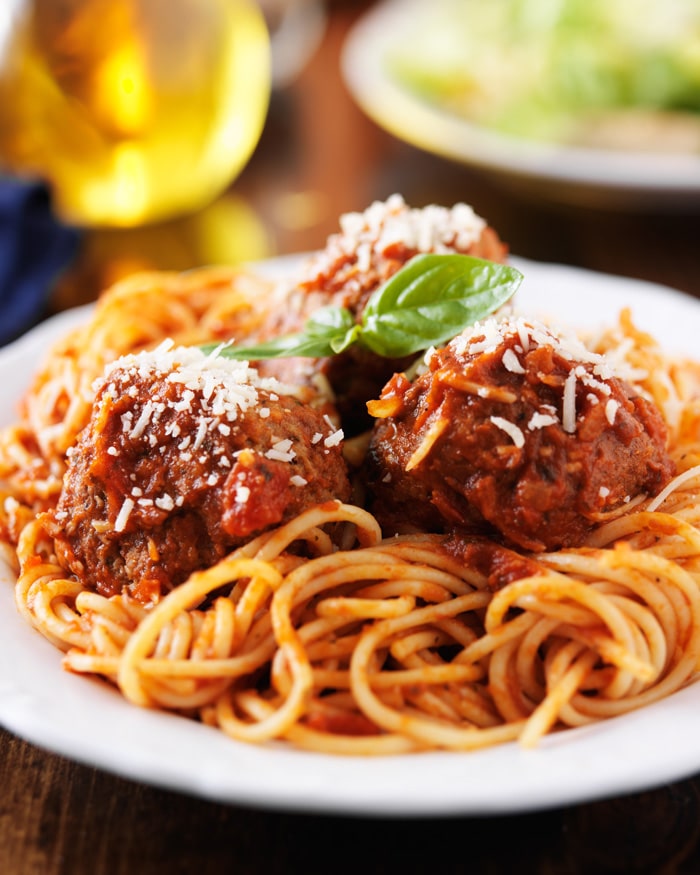 Preparation
The meatballs:
Mix the meat with the spices, salt.
Form meatballs by rolling the meat in the hollow of your hands.
The sauce:
In a saucepan: heat the olive oil, add Jouda tomato concentrate and cook over low heat for a few minutes.
Add the garlic, harissa Jouda, paprika, and coriander while mixing.
Add the tomato puree, a large glass of water and salt.
When the sauce is simmering, add the meatballs and cook on low heat for 15 minutes.
Wash the peppers, make an incision in the middle (so that the sauce gets into it), add to the sauce and cook another 15 minutes.
Pepper at the end of cooking.
Tip: The sauce is cooked when the olive oil rises to the surface, the sauce should be slightly thick.